Samsung will launch today with a powerful 6000 mAh battery, learn about pricing and features.
Today Samsung is planning to launch its new smartphone Galaxy M31 in India. According to the company, the phone will be available on Samsung's official websites e-commerce Amazon India and offline stores. Many of the features of this phone have also been exposed. Significantly, the rear has a new rectangular camera setup.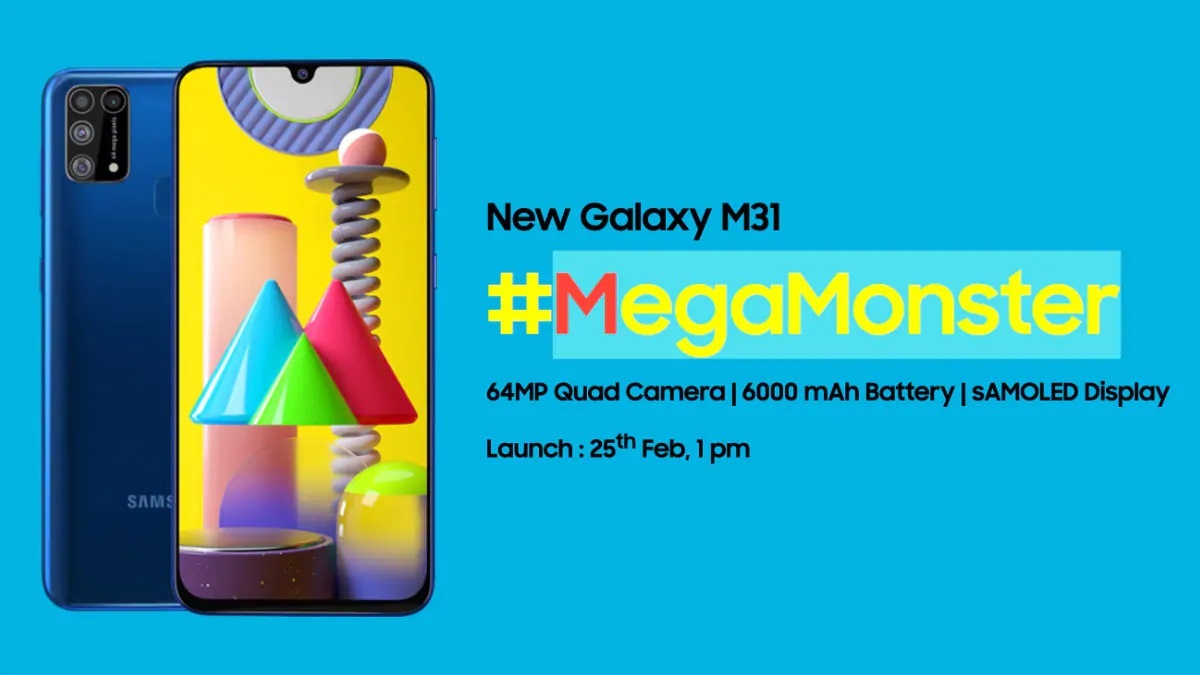 The rear of the Galaxy M31 has four cameras, with its main camera laughing at 64 megapixels. Plus the fingerprint sensor on the rear panel will get a full HD + sAMOLED display along with the Infinity U cutout in the new Samsung Galaxy M31, which can prove to be a lot of fun playing videos, movies, photos and games. It will get a 6,000mAh battery for power and this will be its biggest plus point.
Exynos 9611,10nm chipset can be found in the new Galaxy M31 smartphone, this phone comes with up to 6 GB of RAM and 128 GB of internal storage.
The new Galaxy M31 is considered to be the backbone of the company's Galaxy M30S, which was launched in September last year. It comes with two variants that come with 4 GB RAM and 64 GB storage variant. It costs Rs 12999 and Rs 14999 respectively.
READ NEWS REPORT FROM HERE